It's time to come clean. Are you serving a
Proper Pint?
PRESENTATION | PERFORMANCE | PROFIT
Presentation: Your eyes taste before your mouth. A pint that has lipstick stains or residue all over the glass immediately creates a negative experience for the customer. A beer should have a nice aroma producing collar of foam. A beer with no head is bad presentation.
Performance: Breweries take great pride in producing their unique products and expect them to perform perfectly with every pour. An improperly cleaned glass will alter the taste and aroma of that brew. The brewer and the brewery has their reputation on the line with every pint. Make sure the glass is properly cleaned to ensure a PROPER PINT.
Profit: That nice collar of aroma enhancing foam is not only great presentation designed to enhance the performance, but it also helps yield more servings from the barrel. A beer with a 2 oz head will yield 17 more servings per barrel than a dirty glass of beer with no head.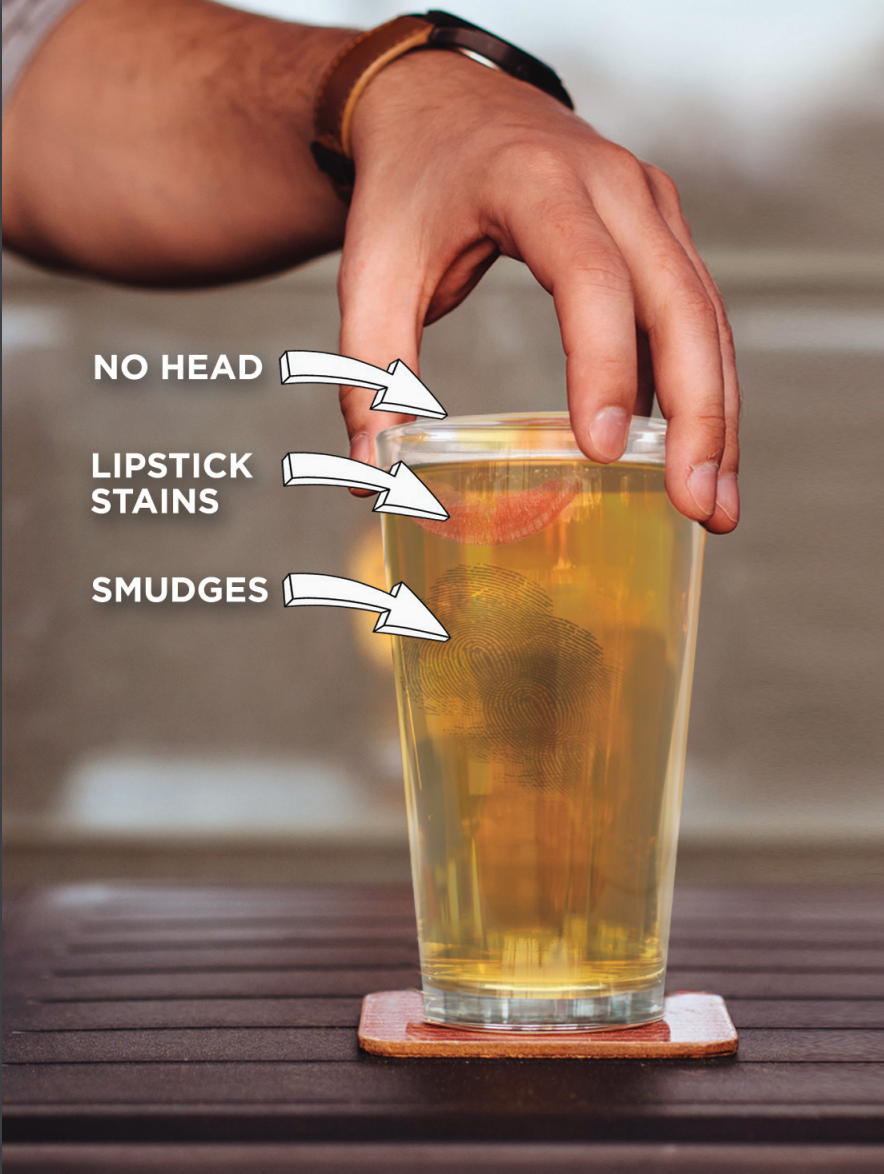 PUT YOUR GLASSWARE TO THE PROPER PINT CHALLENGE.
CONTACT US TODAY FOR FREE SAMPLES!